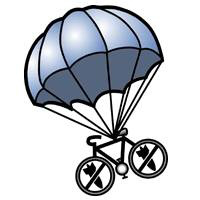 Sunday 8 September, 10am, meet at Bank Junction, London EC2. Bring noise, colour, contempt.
Part of the day of action against DSEI, the world's largest arms fair with 1,300 arms companies and 28,000 buyers. It's all taking place at the ExCeL centre in London's docklands.
We will also be riding to the arms dealers dinner on Thurs 12 Sept.